SERVING YOUTH, FAMILIES, VETERANS & COMMUNITIES THROUGH FISHING & OUTDOOR PROGRAMS
Founded in 2004, Fishing for Life has spent more than a decade serving youth, families, veterans & communities through fishing and outdoor programs.
That's our mission, but here's what we're really about: Relationships. First and foremost is our relationship with Christ. He is the reason why we do what we do. Secondly, we intentionally create fishing and other outdoor programs and events to enter us into relationships with youth, families, veterans and communities throughout our state. If you'd like to read our Statement of Faith, please click HERE.
To create opportunities for relationship, our 501(c)(3) non-profit organization uses hands-on fishing events and mentoring programs to impact the lives of at-risk youth and families in the Twin Cities and surrounding areas. These programs range from customized youth and family events, to men's groups, wounded warrior support and more. Our target audience includes: inner-city youth, youth from single-parent families, and military families/kids who have lost a parent or whose parent has been incapacitated due to military service. We also work with participants in MN Adult & Teen Challenge, JROTC, and youth referred to us by the Anoka County Sheriff 's Department, to name a few. Over the years, FFL has reached thousands of youth and hopes to continue to grow its positive impact in our community.
Fishing for Life receives wide support from national fishing organizations, military Yellow Ribbon communities, the Anoka County Sheriff 's Department, the Minneapolis Parks and Rec Board, DNR programs, urban ministries, suburban and urban churches, local retailers, professional anglers, and volunteers.
FFL is comprised of hundreds of men and women who use their love, excitement, passion and knowledge of fishing and other outdoor activities to be the hands and feet of God. In 2018 alone we were blessed to utilize over 600 volunteers who logged more than 4,000 volunteer hours!
Fishing For Life is a 501(c)(3) tax-exempt charitable organization.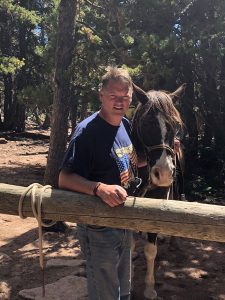 Tom Goodrich was sitting in an Army tent in sweltering, dusty Afghanistan, typing an e-mail to his family when he got a message from God. It was a feeling in his head and his heart that he didn't understand at first. Something about 10,000 kids.
At the time, the Army captain was writing a book for his son and thought, "Cool—10,000 kids will read this book." He meditated on it; God elaborated. Goodrich discerned that he was supposed to go home and motivate 10,000 kids to raise money for the inner city.
He returned to Minnesota in April 2004 with the rank of major and a Bronze Star. And the avid sportsman came home determined to start an organization called Fishing for Life and start an annual Fish-A-Thon through which young people raise money for church-based programs for inner-city youths.
Goodrich, 38, a social worker by education who worked on welfare overhaul and has a passion for grass-roots community mobilization and political campaigning, grew up in the
Brainerd Lakes area, where he worked at a fishing camp during the summer. He was campaign manager for Barbara Carlson's Minneapolis mayoral bid in 1997.
During five years as a producer of the KSTP-AM morning show "Babs and the Boys" with Carlson, he became involved with an urban ministry and quit his job to devote time to the church. He knew he was being called to work in the faith community but was unsure how he fit in.
"I took this executive pastoral position with a church called Jesus in the City, 13th and Lake Street, very difficult environment, right down in the 'hood," Goodrich said. "But it wasn't clicking. I was raising my own funding and wasn't utilizing my strengths, the grass-roots mobilization, my fishing background."
He was activated to go to Afghanistan in 2003, where his job with the Army was to persuade representatives of international armed forces to participate in the war on terror in Afghanistan to free up U.S. forces to focus on Iraq.
But there was a lot of downtime in the war on terror, and Goodrich had to decide what to do with his life. He had marching orders from God to mobilize 10,000 kids. He knew that urban pastors have little or no money to pursue their work and that they spend a lot of time fundraising.
"I saw a fit. I thought, 'I can build this financial engine for inner-city ministries and we can hire inner-city youth workers so that they don't have to do what they don't know how: raise funds.' So when I got back, I walked around LakeNokomis with my wife, and said, 'Here's what I feel like I'm being led to do.' And she bought into it."
Goodrich gathered leaders from 20 to 30 urban churches. "I said, 'Listen, we can build this mechanism called the Fish-A-Thon. I believe I can engage the secular world, the business world, the fishing world. I can come up with 10,000 kids if you help me along the way. I'm going to ask you, inner-city churches, to give your time, talent and treasure to help me build this. I'll offer the leadership.' They all said, 'Absolutely. Let's go.' "
Goodrich had his new mission. Now he uses his hard-driving, brusque manner to rustle up money for urban ministries. "There comes a time when you've just got to bark orders and then apologize later if you did offend somebody. So I apologize a lot to a lot of different people," he said.
He admits to getting discouraged early on, while trying to get the Fish-A-Thon off the ground.
"The Lord spoke to me and said, 'Tom, you need a sharp plow. This is unplowed ground. The Fish-A-Thon is being built for the first time. You've got to penetrate deep with a sharp plow and turn over the soil.' That released me. The Lord released me to say, 'All right, that means I've got to raise the funds.' The very next day I went out soliciting funds, and I had a silent donor step up for one-third of our funding."
Goodrich now is trying to stay focused and be receptive to guidance from above. When someone suggested that the Fish-A-Thon could be used to evangelize kids, Goodrich put the kibosh on that.
"The Lord spoke to me and said, 'Tom you are not called to be an evangelist. You are called to be a financial engine. If you get sidetracked to get these kids all saved or whatever that is, evangelize them, you're going to be outside of my will.' And that scared me," Goodrich said.
"Most Christians think that's all we're supposed to do. … Evangelize and get people saved. That's not always the truth. God's got callings. Some of us are supposed to be in the back office doing data entry. That's our calling, and that's what we're good at."
Take it from a fisherman who became a foot soldier.

From the Star Tribune article: "Army Captain has a new mission: kids, fishing and outdoors" by Susan M. Barbieri, Star Tribune
Check out stories and testimonials from those we have served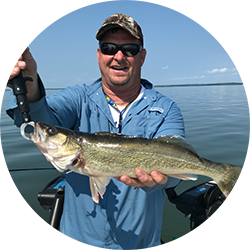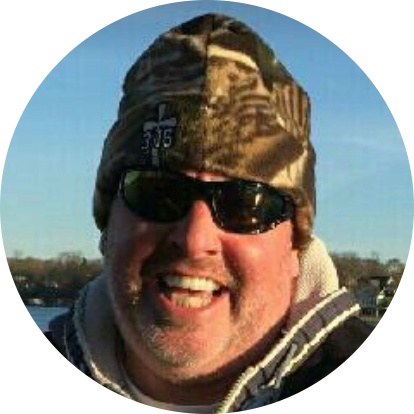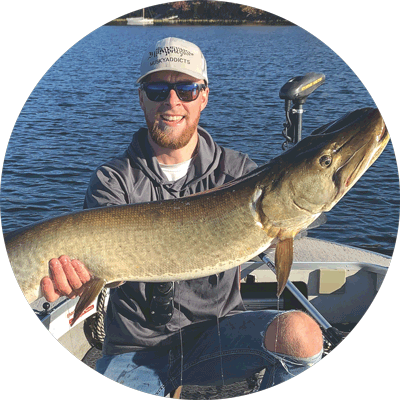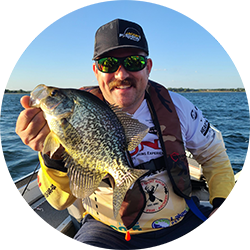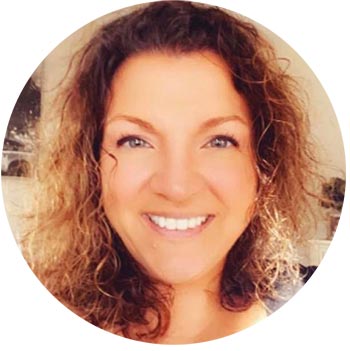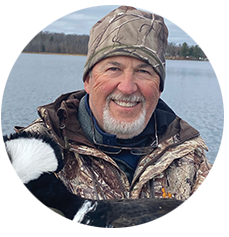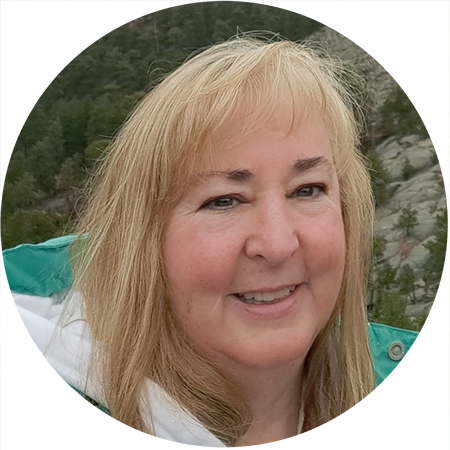 We partner together for a greater cause. Join the Cause!