Muzzleloader Deer Camp
December 2, 2021 @ 5:00 pm

-

December 5, 2021 @ 3:00 pm

$200.00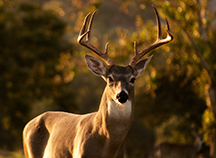 This camp is intended to give a great experience during deer season. We will be leaving from Patriots Converting at 5pm Dec 2, 2021: 12698 Industrial Blvd, Elk River, MN 55330 and coming back Dec. 5, 2021 at 3pm to the same location. 
Cost: $200/Camper, Scholarships available upon request.
Perham Sportsmen's Club
 42825 Harvest Ave
Perham, MN 56573
Perhamsportsman.com 
Campers will need: 
A valid muzzleloader deer tag for unit 241: going to the license dealer, you will need social security number and hunter safety number or mn dnr # from previous hunting or fishing license
Parent/Guardian permission and signitures on the following liability waivers: FFL liability waiver, FFL media/photo waiver, Covid waiver, Perham Sportsmen's Club liability waiver.

 

Outerwear: warm hats, gloves, bibs, jackets, boots, layered clothing, long johns, sweat pants, hooded sweatshirt, Wool or insulated socks, orange hat, and  orange vest

 

Extra set of clothes for around the lodge, along with sleeping clothes

 

Sleeping bag, pillow, Bible

 
*If you have a muzzleloader it must be an inline or cap and ball style in order for us to use them. Please contact Ryan Strugar directly if this is the case-Ryan@fishingforlife.org | 218-343-2717
Be ready for action packed adventure: 
Devotions by the fireplace, building friendships, and witnessing Christ through His creation.

 

Refresher in firearms safety and safety in how it pertains to deer hunting specifically.

 

Cold temperatures on stand and during activities around camp.

 

Specific instruction on handling, cleaning, and discharging black powder firearms.

 

Instruction on handling harvested deer and some basic processing.

 

Lessons on deer anatomy, habits and behavior.

 
Space is limited, first come, first served.
For any questions/concerns about this camp, please contact:
Ryan Strugar
Specialty Camp Coordinator
218-343-2717
Ryan@fishingforlife.org
If you are interested in volunteering, please sign up here: volunteersignup.org/9XTWK
Ryan will reach out to volunteers prior to the event to confirm.